My TV has an "Unsupported Content" message when using ClonerAlliance UHD Lite.¶
After all devices are connected properly, in the process of recording certain video sources, you may receive the "Unsupported Content" message.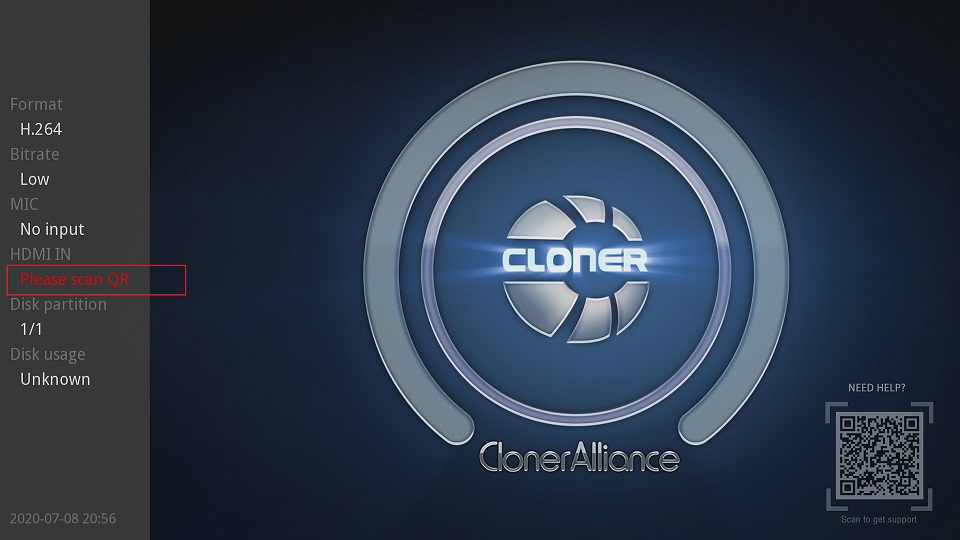 There are two solutions:
The first solution:
Connect a splitter(supporting HDCP 2.2) between the source device and UHD Lite.
The second solution:
Press and hold the H.264/H.265 button until you can see the top LED turn on, at the same time, the message will go away and TV/monitor will display video successfully.
---
Updated : May 22, 2020.
---