What is ClonerAlliance AI Video Enhancer?¶
ClonerAlliance AI Video Enhancer is a powerful software application designed to enhance your video quality. It uses advanced artificial intelligence (AI) technology to upscale videos, greatly improving their resolution and detail.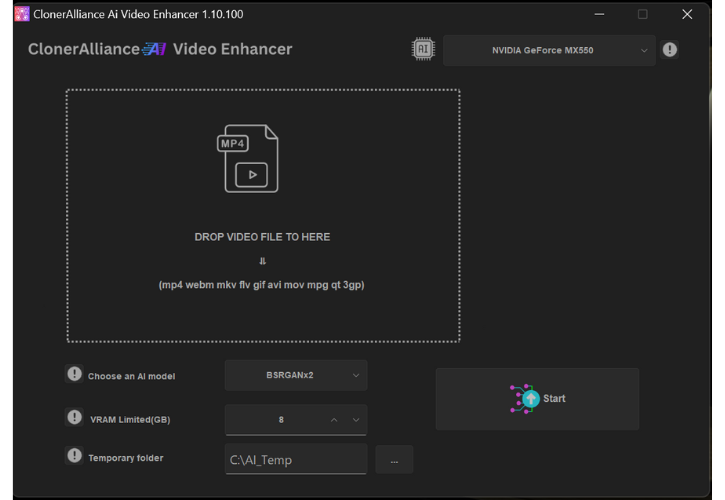 Main Features:
Video Enhancement
The software is capable of enhancing and enlarging videos, effectively reducing noise and improving the overall quality.
Wide Range of Compatibility
ClonerAlliance AI Video Enhancer supports a broad spectrum of video formats, ensuring you can enhance almost any video file you have.
User-Friendly Interface
The software features an intuitive and easy-to-use GUI, making video enhancement a breeze even for users without technical background.
Efficient Performance
Despite its powerful features, ClonerAlliance AI Video Enhancer is designed to be resource-efficient, avoiding undue strain on your system's GPU.
---