Features
---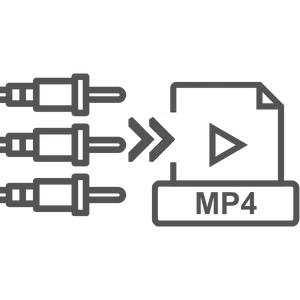 Standalone Analog to Digital Video Converter
Converts analog videos to digital video files(MP4/H.264). No PC is
required.
Supports Composite/RCA and Component/YPbPr, and VGA input
signals.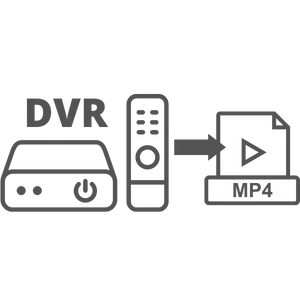 Standalone Digital Video Recorder
Supports HDMI input signal.
Captures Full HD videos or gameplay from
Xbox One, PS4, DVR, VCR, etc onto a USB flash drive or external hard
disk. PC Free.
4K input(3840*2160@30fps) is supported. The output
signal and recorded video are in 1080p@60fps.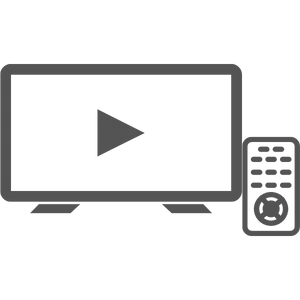 Instant Playback
Instantly Playback recorded videos on USB storage devices with the
remote.
No need to get up from your couch to check the status of the
recording anymore.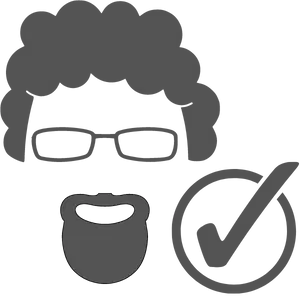 Easy to use for everyone
Suitable for both beginners and professional video creators.
No matter what age you are, you can master it quickly.
ClonerAlliance Box Pro is a standalone video capture box to record videos/gameplay from any video source. With the custom remote control, you can play back the recorded videos saved on the USB storage device on TV directly. What's more, it gives you another choice to record videos/gameplay on PC and go live with 3rd party software. ClonerAlliance Box Pro supports HDMI, VGA, AV and YPbPr input signals and can record videos automatically at a scheduled time.
Your next Must-Have next to your TV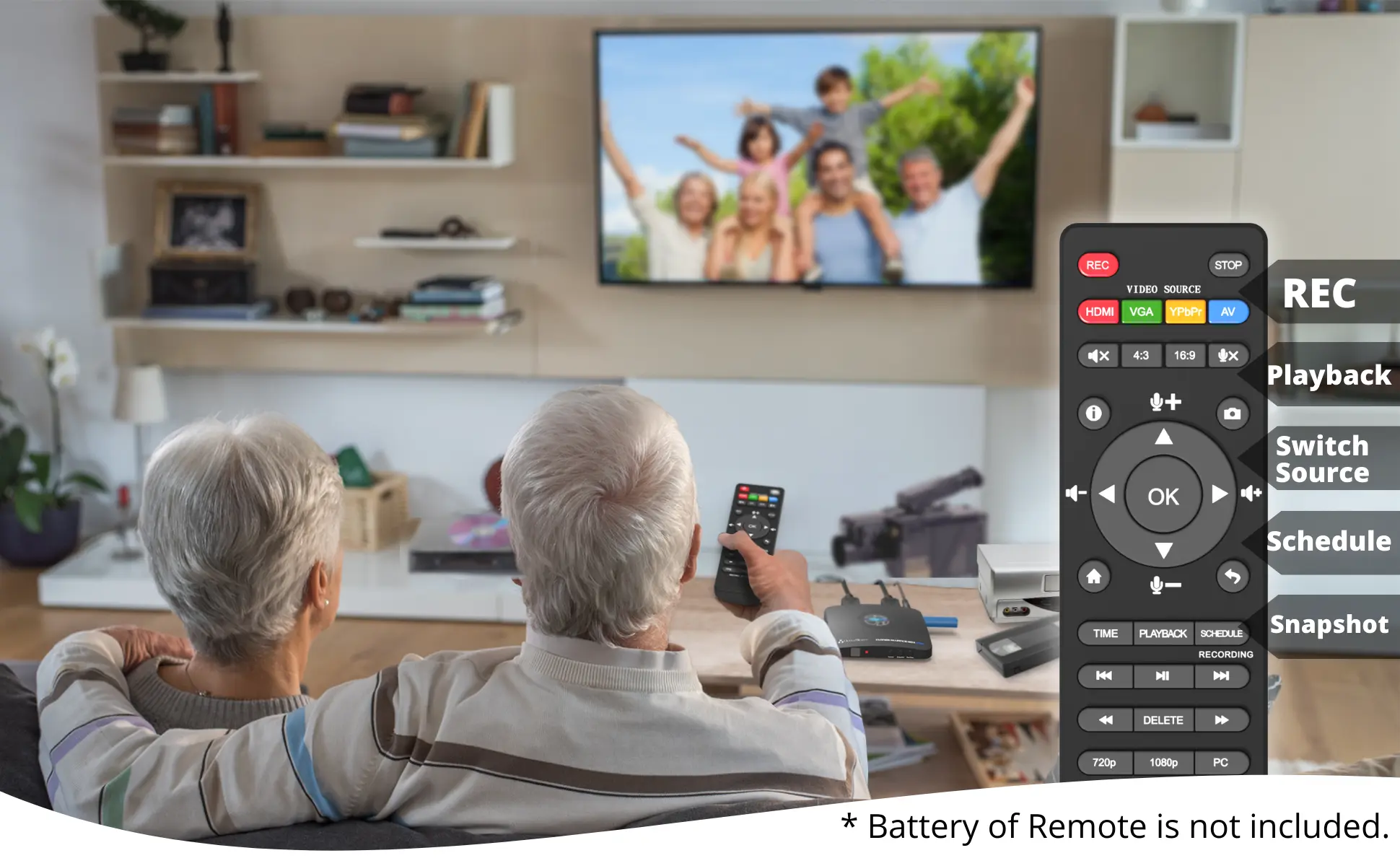 Connect and it's done! Just sit on the couch and do the rest with the remote. Some of your most cherished moments like birthday parties or weddings in life may be on VCR or other analog signal devices.
Take your time to backup them now! ClonerAlliance Box Pro enables you to record videos from any device with a VGA, Composite/RCA, or Component/YPbPr output and keep them forever.
And then just press the "PLAYBACK" button on the remote, and you can enjoy the recorded videos instantly.
What's more? OSD menu provides a variety of functions: Record Resolution, Bitrate, Brightness, Contrast, Schedule Recording, etc.
Digitize Your Precious Memories to Modern Devices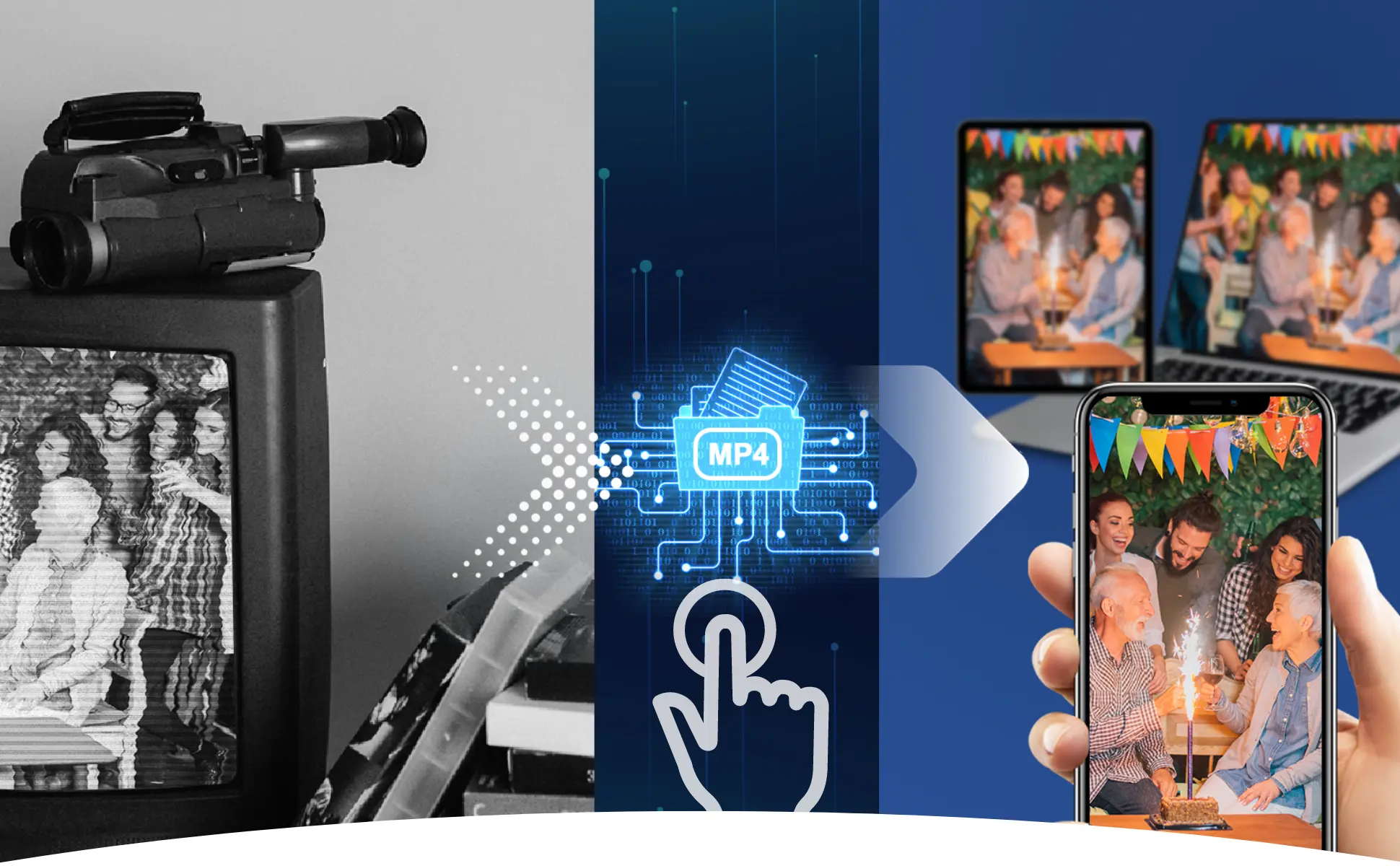 Do you have VHS tapes or video discs that need to be converted to MP4 digital files? Or you have too many video files saved on your DVR and need to free its storage space. With ClonerAlliance Box Pro, just one press, all your favorite videos can be stored on your USB storage devices.
The recorded MP4 files are compatible with PCs, Tablets, Mobile phones, and any other modern devices, including your smart TV.
Easy to Use. Everyone Can Be a Pro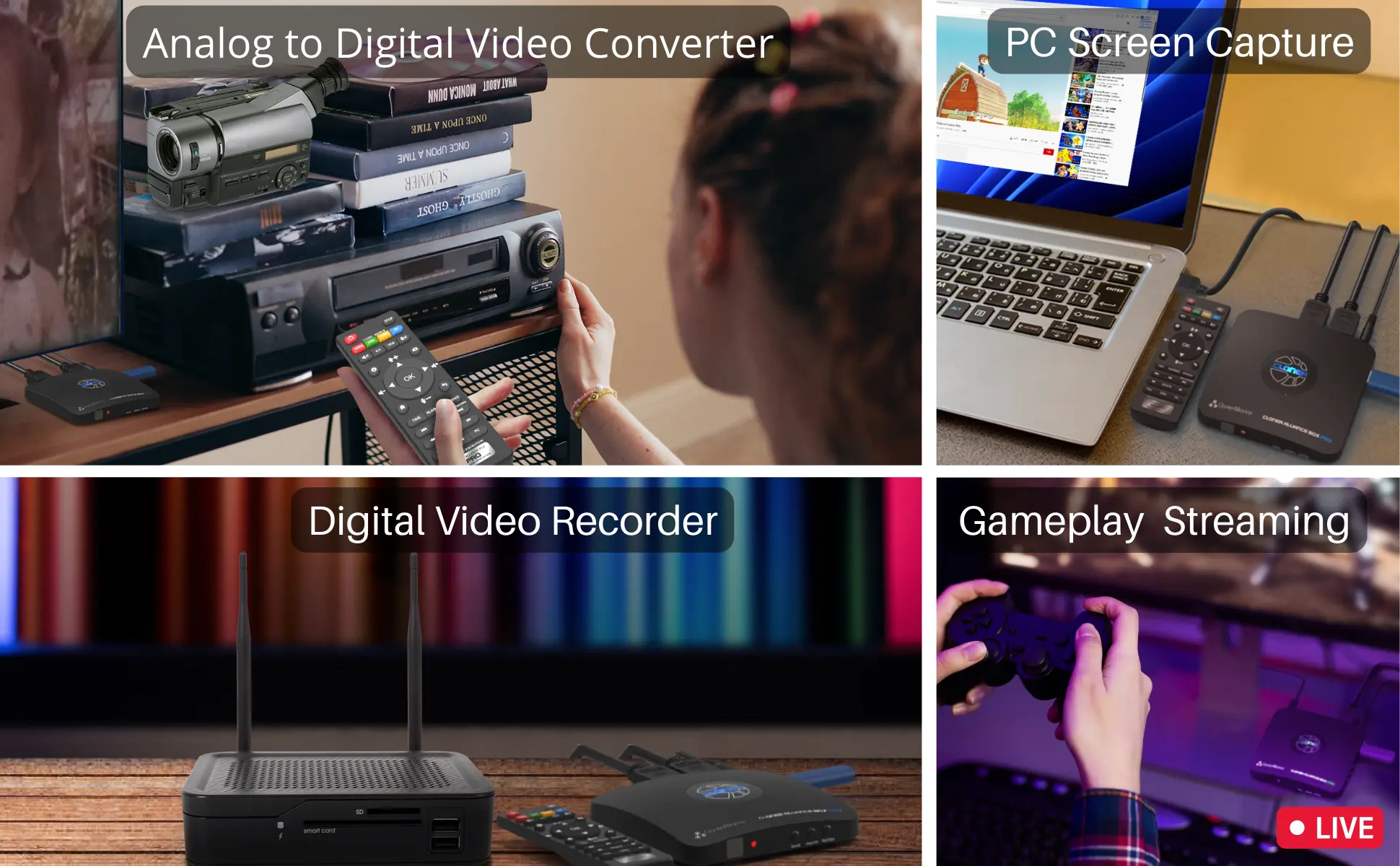 Take in digital or various analog signals and switch the video source freely with the remote, no need to repeatedly plug and unplug devices. Widely compatible with high-capacity USB flash drives(Up to 512GB) or external hard drives (Up to 8TB). You can also use it to capture your PC's screen for recording video conferences, online courses, and any other content. Like a Pro.
With 3rd party software such as OBS, XSplit, etc, allows you to capture and live HD gaming videos from any game console. The internal 3.5mm mic jack allows you to add your own live commentary.
Audio and USB storage device Tip: The product records PCM or Stereo format. Please adjust the audio output of the source device to PCM or Stereo. It's recommended that the reading and writing speeds of the USB storage device are both 50Mbps or above.
Learn more about ClonerAlliance Box Pro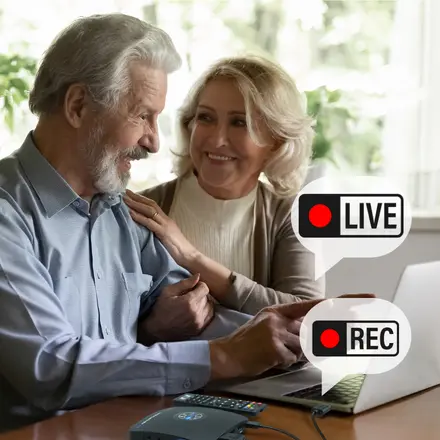 Do more with your PC
Everyone can easily get started with PC MODE.

Use OBS Studio and ClonerAlliance Helper to live stream or record videos.

Connect ClonerAlliance Box Pro with your PC, and then you can record and live games/videos on YouTube/Twitch/Facebook, and other live platforms.

Windows system is required.

Please install ClonerAlliance Helper first before using OBS studio.

Mac/Linux are not supported with PC MODE.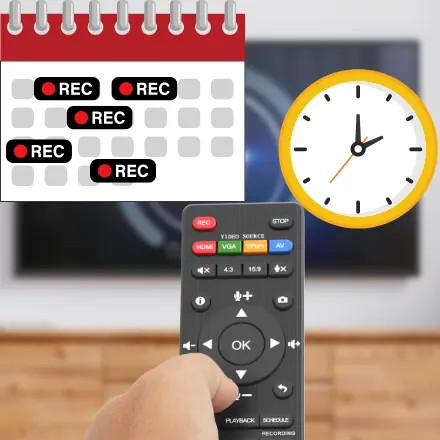 Schedule recording
Schedule recording at your convenience.

You must want to enjoy the latest sporting events and stay up to date with your favorite videos.

Set up your video source, select the target channel, schedule recording task. ClonerAlliance Box Pro will do the rest for you.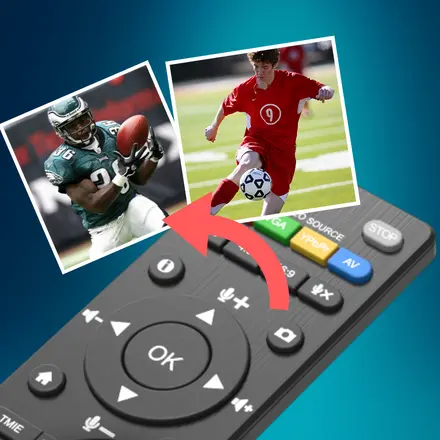 One press to snapshot
Press one button to take a screenshot as a JPG file.

Amazing or hilarious moments while watching videos won't wait your camera to capture.

Just one press can make it. Stores them into a folder so as to browse them anytime.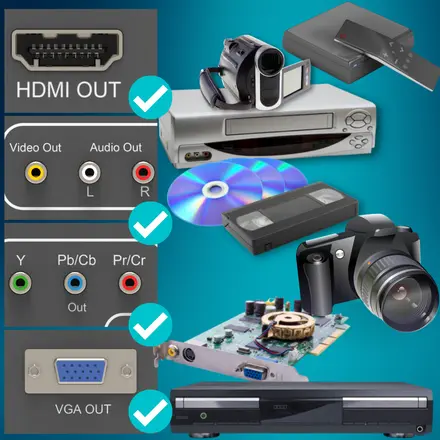 Widely compatibility
ClonerAlliance Box Pro is compatible with video sources with standard HDMI (Type-A), RCA/composite, component/YPbPr, VGA output ports.

Use the included HDMI cable or MMI connector to make a connection and start recording.

Please check the Compatible Video Sources in the technical specification table below.

For the Mini-HDMI(TYPE-C) or Micro-HDMI(TYPE-D) port, a To TYPE-A adapter is required (Not included).

For the Female (RCA/VGA)ports, a Male-to-Male cable is required (Not included).
More reasons to have ClonerAlliance Box Pro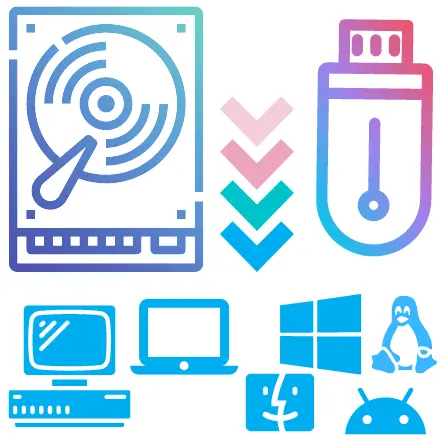 Supports exFAT, NTFS, FAT/FAT32, MBR,GPT
Not only is it compatible with GPT and MBR partition structures, it can also write MP4 files to exFAT, NTFS, FAT/FAT file systems. Whether you are using a retro computer system or a modern PC system (Windows, Mac OS, Android, Linux), the recorded MP4 video files can be safely saved forever.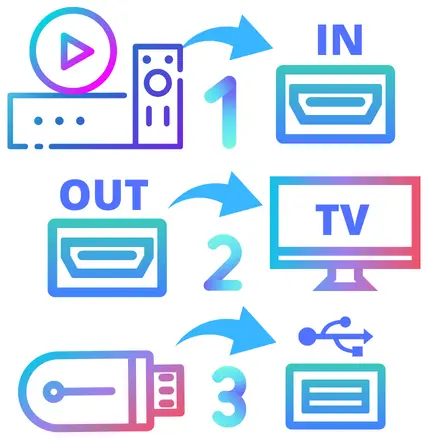 Simple setup with 3 steps
Connect the output of the video source with the input of ClonerAlliance Box Pro.
Connect the output of ClonerAlliance Box Pro with the TV.
Connect a USB drive to the Storage port of ClonerAlliance Box Pro.
All set and enjoy!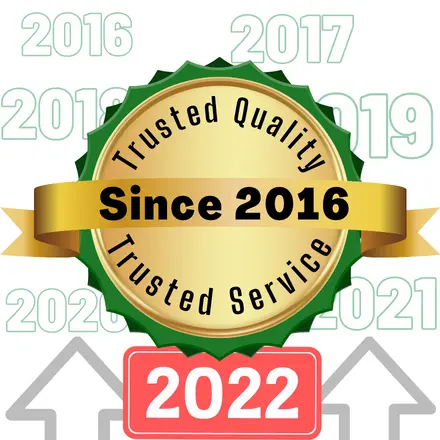 Trusted by folks
Since launched in 2016, ClonerAlliance Box Pro has been trusted by customers. Over the years, it has also been continuously improved to meet the more recording and capture needs.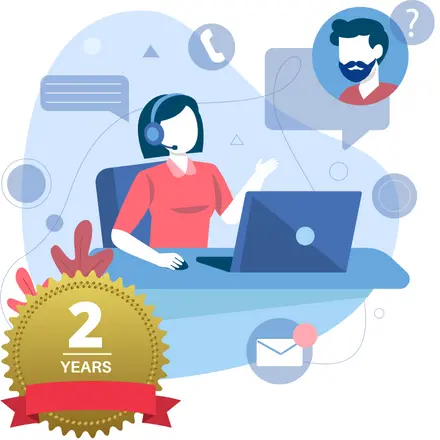 Long-term Service
We provide 90-Day No Hassle Return (at our cost) and 2-Year replacement Service.
A longer service period gives you more peace of mind while using our products.|
Technical Specifications
| Specification | |
| --- | --- |
| Video Recording Resolution | Max up to 1920 x 1080@60fps |
| Max Encoding Bitrate | 22Mbps |
| Passthrough Latency | Less than 90ms |
| Encode Formats | MP4/H.264 |
| Maximum Storage Capacity | 8TB |
| HDMI Input Resolution | Max up to 3840 x 2160@ 30fps |
| Analog Video Input Resolution | RCA/Composite Input: 480i(NTSC)/576i(PAL). YPbPr/Component Input: Up to 1080p@60fps. VGA Input: Up to 1080p@60fps |
| Analog Video Input Formats | NTSC, PAL,PAL-60 |
| Recording Aspect Ratio | 16:9; 4:3 |
| Compatible File System | FAT32,NTFS,exFAT. MBR,GPT |
| Compatible Video Sources | Hi8 camcorders, VHS Players, VCRs, Satellite Receivers, Over-the-air TV receivers, DVRs, Set top Boxes, Cable TV Receivers, OTA Boxes, TV Tuners, DVD Players, Media players, TV Sticks, Endoscopes, Surgery Microscopes, Game Consoles, VGA Graphic Cards, Laptops with HDMI/VGA OUT |
Reviewer's Recommendation
---
Service
---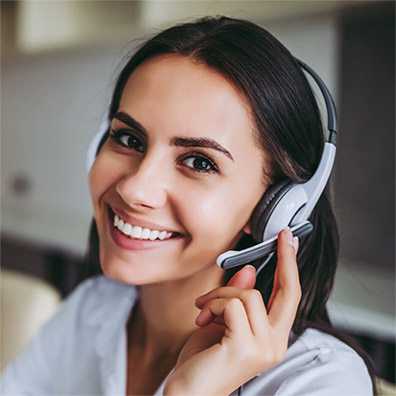 Responsive Technical Support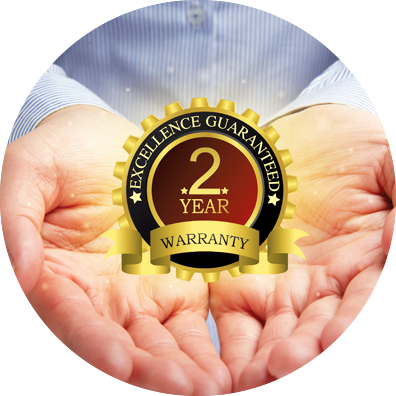 2-Year Warranty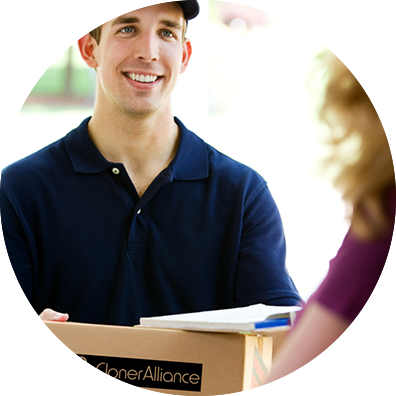 Free Shipping