Here comes ClonerAlliance UHD Pro with the features below
---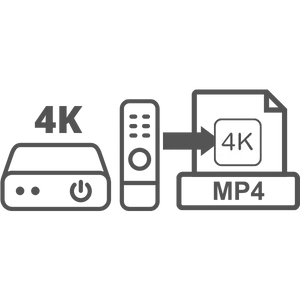 Standalone 4K UHD Digital Video Recorder
True Ultra-HD recording at Cinematic-FPS: 3840*2160@24fps(Up to 4K@30fps).
Captures 4K UHD videos or gameplay from DVR, OTA, STB, TV sticks, disc players, camcorders, DSLR, game consoles, etc onto a USB flash drive or external hard disk. PC Free.
4K@60fps video sources can be recorded as 1080p@60fps or up to 4K@30fps (Adjustment of 4K display setting is required).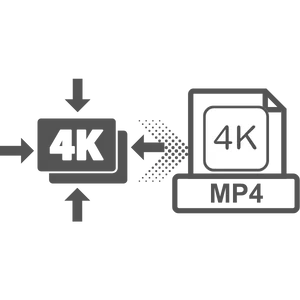 Supports both H.264 and H.265 Codec
Both H.264 and H.265 codecs are supported. Switch the codecs anytime as your need with one press.
H.264 codec provides higher image quality and requires more storage capacity than H.265.
H.265 codec can compress videos twice as much as H.264 at a similar viewing experience. Saves more capacity and reduces more cost.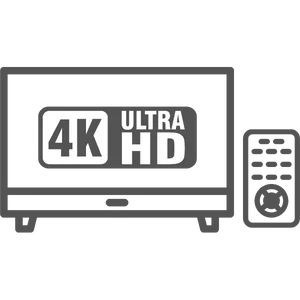 Instant Playback 4K Ultra-HD on Your TV
Instantly Playback recorded Ultra-HD videos on USB storage devices with the remote.
No need to get up from your couch to check the status of the recording anymore.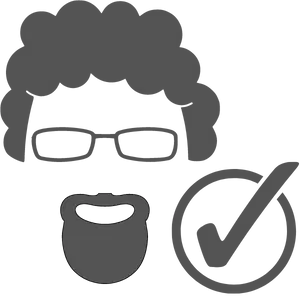 Easy to use for everyone
Suitable for both beginners and professional video creators.
No matter what age you are, you can master it quickly.
ClonerAlliance UHD Pro is the genuine 4K H.265/H.264 standalone video recorder box on the market. You can easily record HDMI videos from video players, set-top boxes, webcams, DSLRs, camcorders and game consoles to USB flash drive to external hard drive at up to 4K@30fps. Ultra-low latency and up to 4K@60fps video pass-through, especially ideal for PS5, Xbox One X/S Series, Switch console gamers. Schedule recording enables you to never miss out your favorite video moments from now on. Designed with UVC standard and USB interface, you can live stream your video or gameplay at 1080p@60fps. It includes HDMI, Microphone, Line in and Line out port.
Vibrant 4K Experiences Worth Saving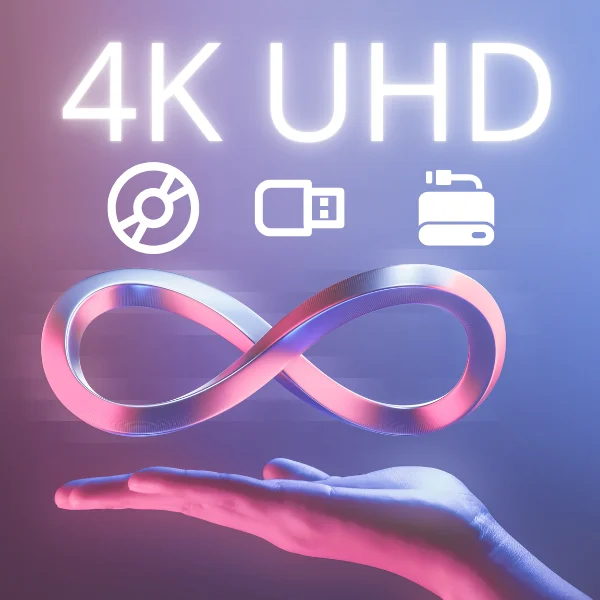 Keeping Your 4K Watching Experience Forever
Storing digital video on physical material, including Optical Discs, Flash drives, HDDs, SSDs, etc., is the most reliable method of preservation(even over 100 years without damage). Every Ultra-HD frame with vivid colors and sharp details is worth saving in the way.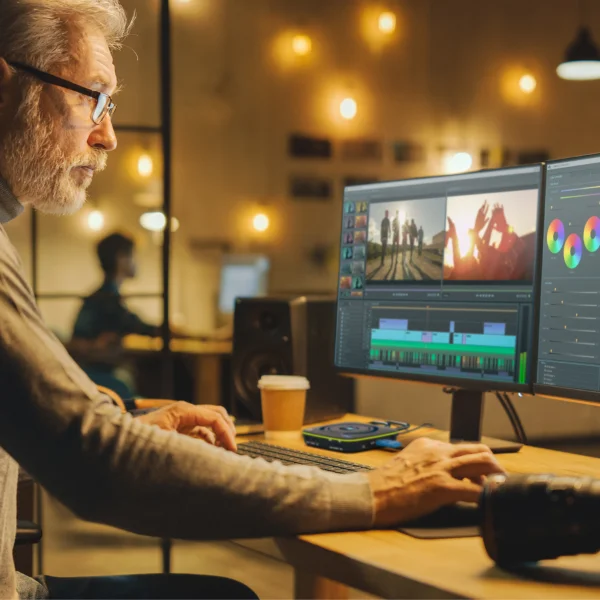 Create Your Own Awesome 4K Content
Use 4K to make your videos more attractive and get more value. Using ClonerAlliance UHD Pro to collect Ultra-HD footage will make you do more with less.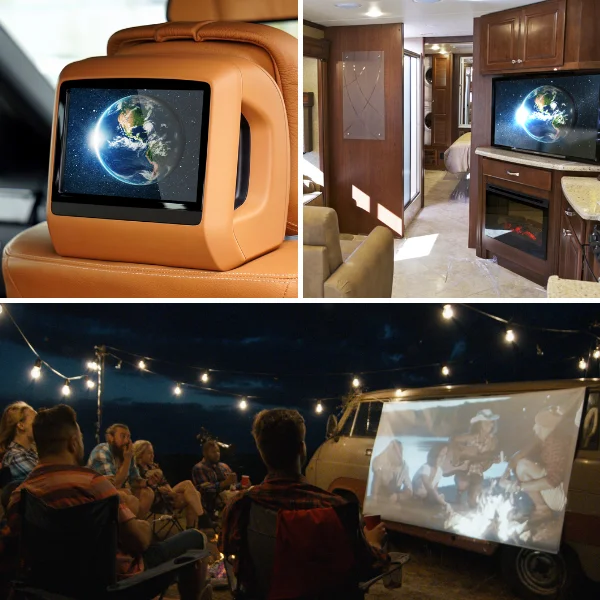 Enjoy your 4K video anytime, anywhere, even offline.
You can carry the 4K videos wherever you travel, whether in the vehicle, at a party, or camping. No need for internet and no more telecom bills for watching your own 4K.
Why does ClonerAlliance UHD Pro record videos as Cinematic-FPS(4K@24FPS)?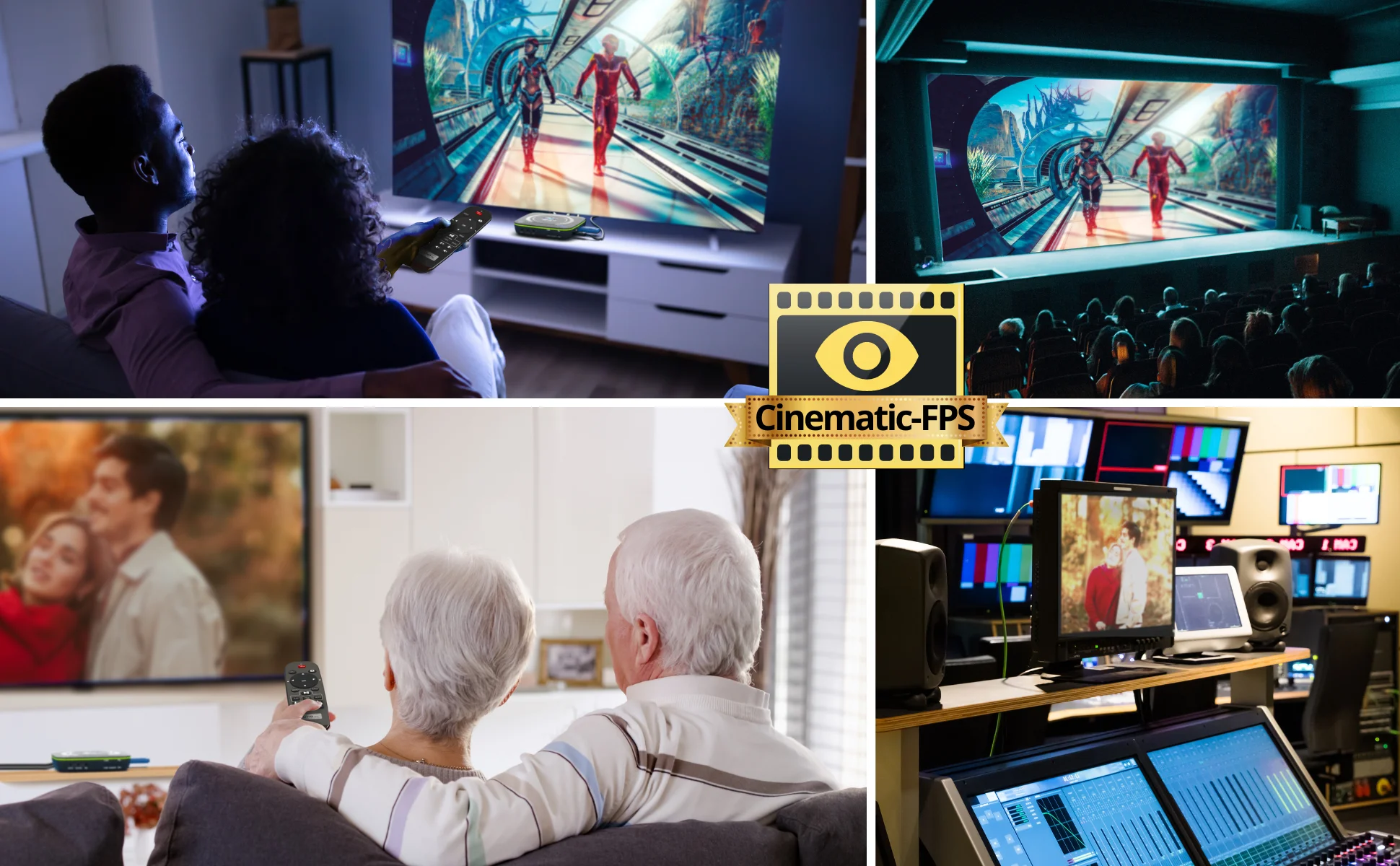 Get the same experience as in the cinemas.
The 24fps is called the Cinematic-FPS. The filmmakers believe the 24fps is oriented to allow enough motion blur to resemble as close to the natural way the human brain processes moving objects. 24fps is the standard for playing the film in cinemas. ClonerAlliance UHD Pro gives you the same experience in your living room as in the cinemas.
Watch TV at the same FPS as the TV broadcast's original
Most television broadcasts use 24fps to achieve a more cinematic look. Actually, 24fps is a more realistic frame rate for TV broadcasting. ClonerAlliance UHD Pro records 4K videos at the frame rate of the original TV broadcast signal, allowing you to see the videos as it is.
4K@24fps is better than 4K@30fps for recording cinema-like and TV broadcasts videos.
Although ClonerAlliance UHD Pro is capable of recording 4K@30fps, 4K@30fps is not Cinematic-FPS. When recording native 24fps cinema-like and TV broadcast videos at 30fps, there will be frame glitches raised such as skipping and jitter. The issue can be avoided by recording videos at 4K@24fps.
Saving and Efficient
Improve the utilization of USB storage capacity. With 4K@24fps encoding, you can record video twice as long as with 4K@60fps encoding. And the viewing experience is almost exactly the same.
Tip for 60 FPS Recording : If you prefer to experiment with the smoothness of 60fps, you can take advantage of ClonerAlliance UHD Pro to record 4K@60fps as 1080p@60fps. That is the most cost-effective 60fps recording method.
Record and Playback 4K Ultra-HD with One Press. No PC required.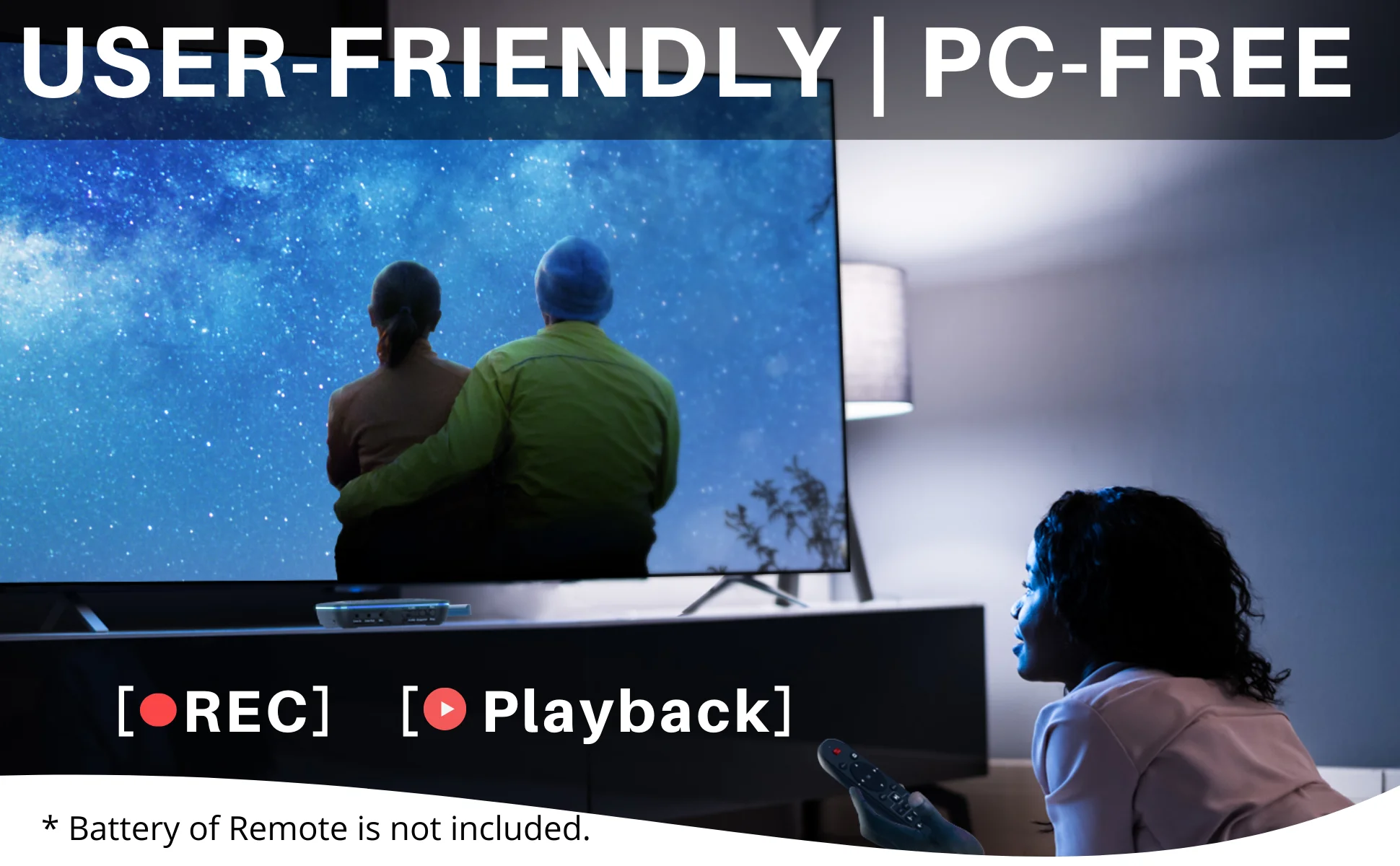 ClonerAlliance UHD Pro is the next must-have next to your large UHD TV. When you want to record the stories touching you, with just one press, ClonerAlliance UHD Pro can keep the 4K videos forever. With the one-press Playback, you can relive the memories anytime.
Best practice for Cinematic-FPS:
For recording Cinematic-FPS:
Set the TV to cinema or filmmaker mode.
Set the display mode of the 4K video player to "auto adjustment" or "4K@24hz/23.97hz". The display option can be found in all 4K video players.
For watching Cinematic-FPS on the smart TVs:
Set the TV to cinema or filmmaker mode.
It is recommended to use the built-in media file function of the smart TV to play recorded 4K@24fps MP4 files for the best picture quality.
Learn more about ClonerAlliance UHD Pro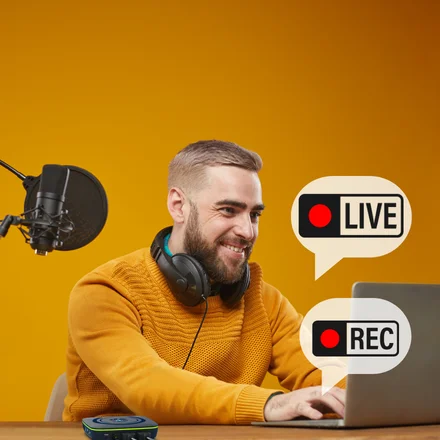 Do more with your PC
Everyone can easily get started with PC MODE.
Based on the features of UVC standard and driver-free, ClonerAlliance UHD Pro can capture videos or live games/videos on YouTube/Twitch/Facebook via desktops/laptops running Windows, Mac or Linux.
Please use OBS Studio or ClonerAlliance Helper on Windows systems.
For Mac and Linux systems, please use OBS Studio.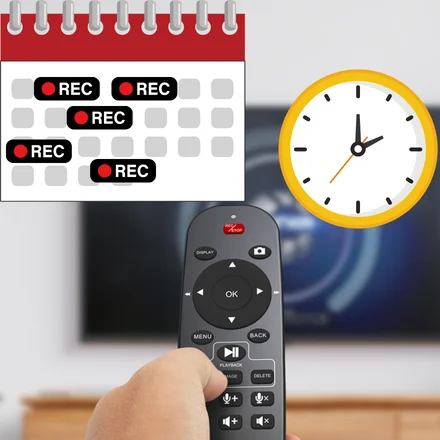 Schedule recording
Schedule recording at your convenience.
You must want to enjoy the latest sporting events and stay up to date with your favorite videos.
Set up your video source, select the target channel, schedule recording task. ClonerAlliance UHD Pro will do the rest for you.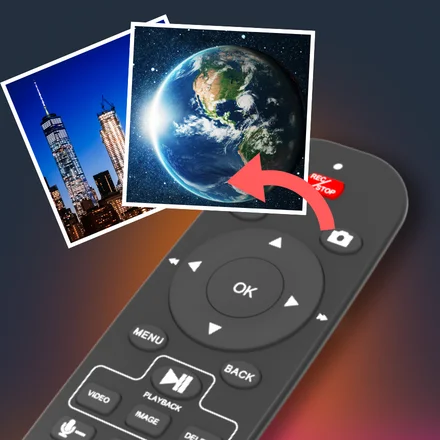 One press to snapshot
Press one button to take a screenshot as a JPG file.
Amazing or hilarious moments while watching videos won't wait your camera to capture. Just one press can make it. Stores them into a folder so as to browse them anytime. Or save this image as wallpaper on your mobile phone or PC.
Widely compatibility
ClonerAlliance UHD Pro is compatible with video sources with a standard HDMI (Type-A) output port.
Please check the compatible video sources in the technical specification table below.
For the Mini-HDMI(TYPE-C) or Micro-HDMI(TYPE-D) port, a To TYPE-A adapter is required (Not included).
More reasons to have ClonerAlliance UHD Pro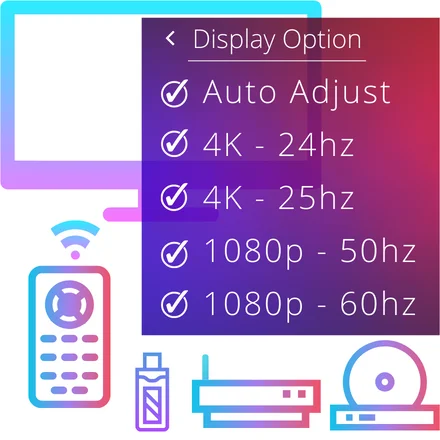 Supports various 4K video players
ClonerAlliance UHD Pro is compatible with video players whose display mode can be set at 4K@30fps or below, the 4K@24hz for Cinematic-FPS is recommended. Don't worry, both are available to most players.
Tip: For a better experience of 4K UHD, you may need to set the TV's display mode to Cinema Mode or Filmmaker Mode.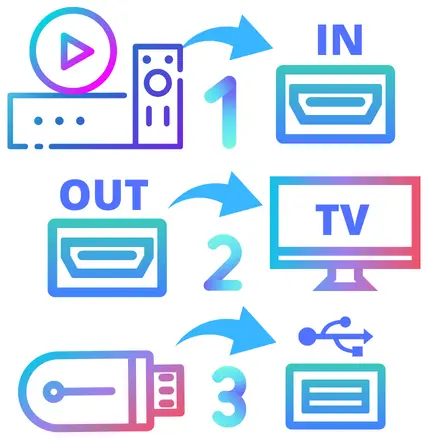 Simple setup with 3 steps
Connect the output of the video source with the input of ClonerAlliance UHD Pro.
Connect the output of ClonerAlliance UHD Pro with the TV.
Connect a USB drive to the Storage port of ClonerAlliance UHD Pro.
All set and enjoy!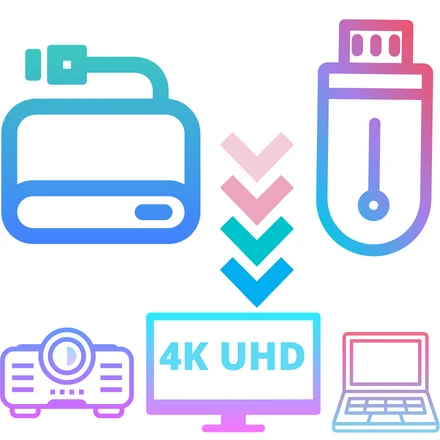 Supports exFAT, NTFS, FAT/FAT32, MBR,GPT
Not only is it compatible with GPT and MBR partition structures, it can also write MP4 files to exFAT, NTFS, FAT/FAT32 file systems. Whether you are using a projector, 4K UHD TV or a PC system (Windows, Mac OS, Android, Linux), the recorded 4K MP4 video files can be played and safely saved forever.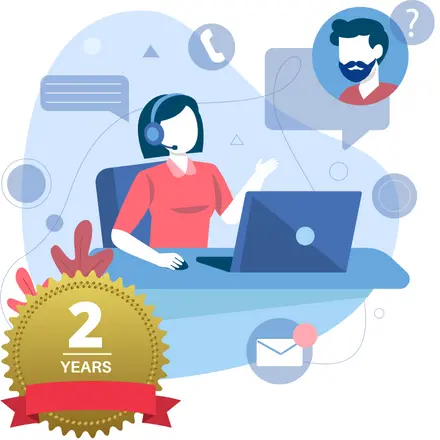 Long-term Service
We provide 90-Day No Hassle Return (at our cost) and 2-Year replacement Service.
A longer service period gives you more peace of mind while using our products.|
Technical Specifications
| Specification | |
| --- | --- |
| Capture/Recording Resolution | Max Resolution: 3840 x 2160@30fps; Max FPS: 1080p@60fps |
| Cinematic-FPS Recording | Supported at 3840 x 2160@24fps |
| European Video Standard | Supported at 3840 x 2160@25fps and 1080p@50fps |
| Passthrough Latency | Less than 90ms |
| Encode Formats | H.264, H.265 |
| Maximum Storage Capacity | 8TB |
| To PC mode | UVC. Windows, Mac OS Linux are Supported. |
| HDMI Input Resolution | Max up to 3840 x 2160@60fps |
| HDMI Output Resolution | Max Resolution: 3840 x 2160@30fps; Max FPS: 1080p@60fps |
| Max Encoding Bitrate | 22Mbps(H.264, UHD) |
| Recording Aspect Ratio | 16:9 |
| Compatible File System | FAT/FAT32, NTFS, exFAT. MBR, GPT |
| Compatible Video Sources | DVRs, Set top Boxes, Cable TV Receivers, OTA Boxes, Satellite Receivers, Over-the-air TV receivers, TV Tuners, DSLRs, Camcorders, DVD Players, Media players, TV Sticks, Endoscopes, Surgery Microscopes, Game Consoles, Laptops with HDMI OUT |
Reviewer's Recommendation
---
Service
---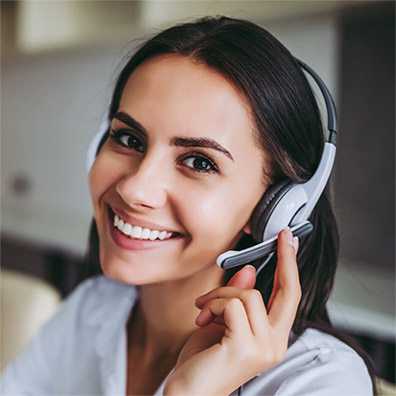 Responsive Technical Support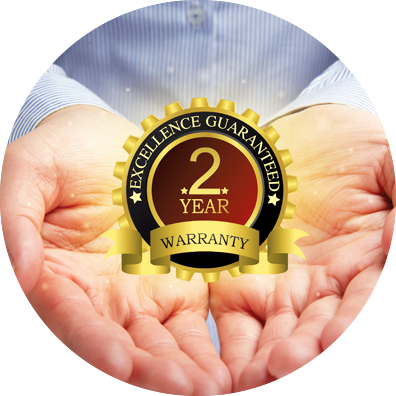 2-Year Warranty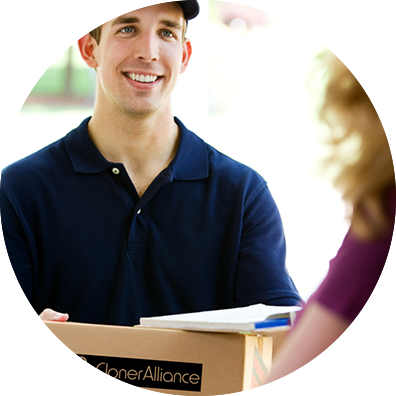 Free Shipping