Record HDMI videos/gameplay to your USB storage devices. No need for PC!

Press one button to record. Easy and convenient.

Record and live stream games with 3rd party software on Windows PC/laptop.

Schedule recording using bundled software. You'll never miss out your favorite video moments from now on.
ClonerAlliance Box Turbo is a standalone HDMI video recorder, which enables you to record videos/gameplay from any HDMI video source onto your USB flash drive or external hard drive. It also works with 3rd party software for you to record and live stream games on Windows PC/laptop. The schedule recording feature in bundled software makes it possible to record videos automatically when you are away from home or at work.
H.264 Video Recorder For Your Videos
---
Record HD videos from various HDMI source devices such as set-top box or video player. Offload your storage disk space or create a library of your favorite videos! With attentive schedule recording (Windows software required), you'll never miss out your favorite moments from now on!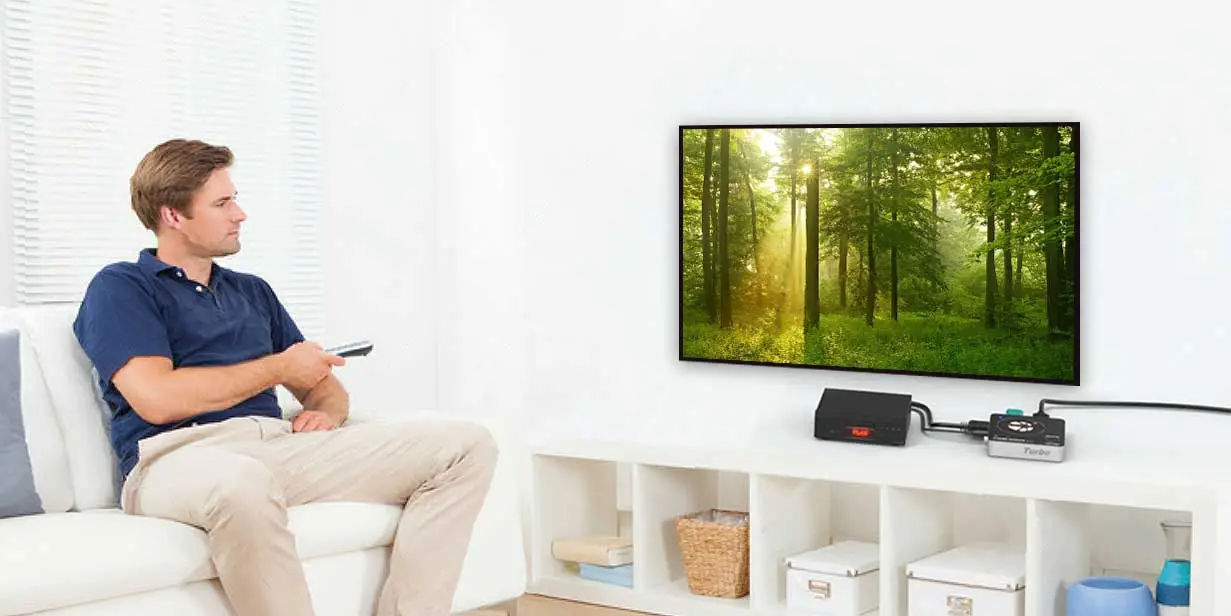 Capture and Live Your Gaming Moments.
---
With 3rd party Windows software such as OBS, XSplit, it allows you to capture and live gaming videos from game console to YouTube/Twitch, ZOOM, Skype/Facebook instantly. The internal 3.5mm mic jack allows you to add your own live commentary during the gaming live. Be yourself!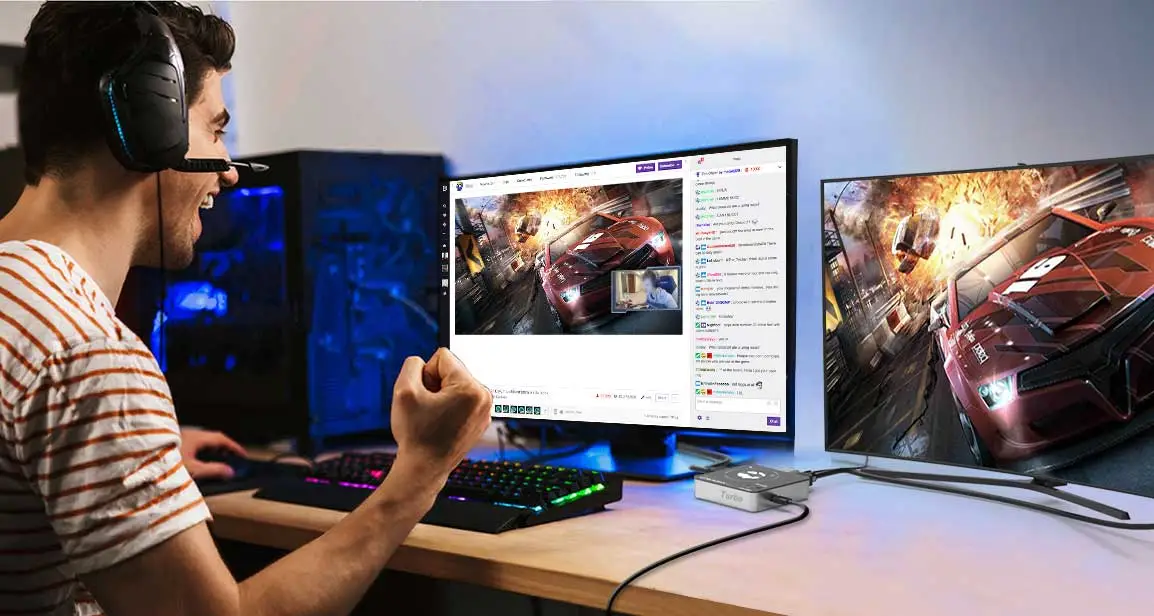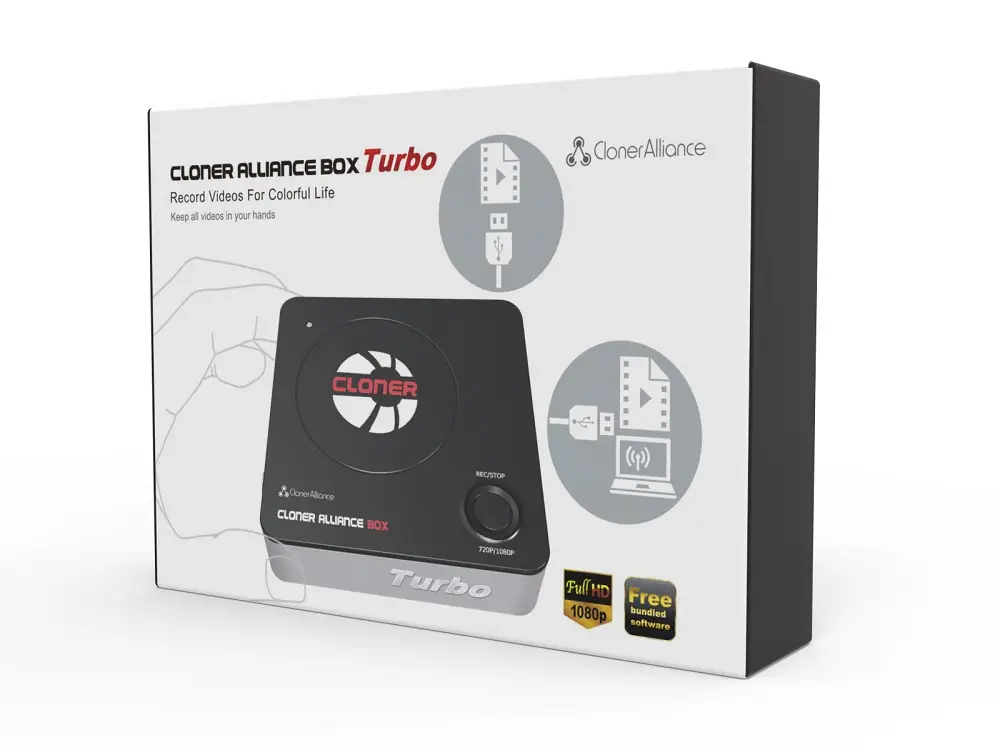 ---
| Name | Data |
| --- | --- |
| Output format | MP4 (H.264) |
| Video standards (input) | NTSC, PAL |
| Supported disk formats | FAT32, NTFS |
| Input | HDMI, MIC |
| Output | HDMI (pass-through), USB, Micro USB |
| Bitrate | Max:10Mbps |
| Maximum storage capacity | 2TB |
| Power supply | DC 5V, 2A |
| Weight | 5.3 oz |
| Dimensions | 4.4 x 4.4 x 1.0 inches |
| Name | Data |
| --- | --- |
| Input/Output | 1920x1080 (50p), 1920x1080 (60p) 1920x1080 (24p), 1920x1080 (25p), 1920x1080 (30p) 1920x1080 (50i), 1920x1080 (60i), 1280x1024 (60p) 1280x720 (60p), 1280x768 (60p), 1280x800 (60p) 720x480 (60i), 720x480 (50i) 640x480 (60p), 720x480 (60p), 720x576 (50p) |
| Recording | 1920x1080 (30p), 1280x720 (60p), 1280x720 (30p) 640x480 (60p), 720x480 (60p), 720x576 (50p) |
ClonerAlliance Box Turbo
USB Flash Drive
HDMI Cable
Micro-USB to USB Cable
Power Adapter
Quick Guide
Service
---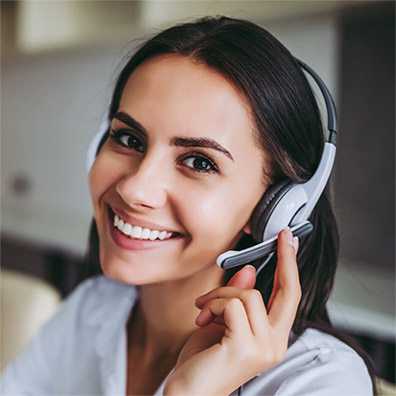 Responsive Technical Support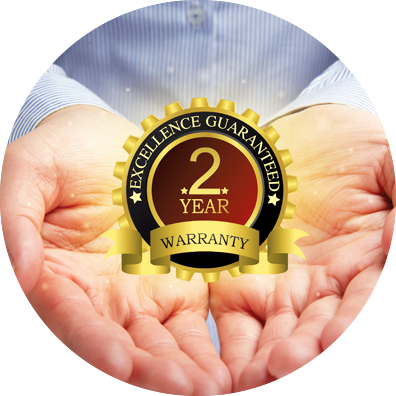 2-Year Warranty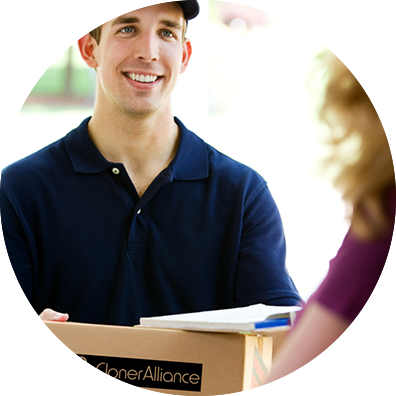 Free Shipping