How to record streaming video?¶
Set up resolution, bitrate and duration (short video capture) by tapping Settings and go in Video capture menu as following picture shows: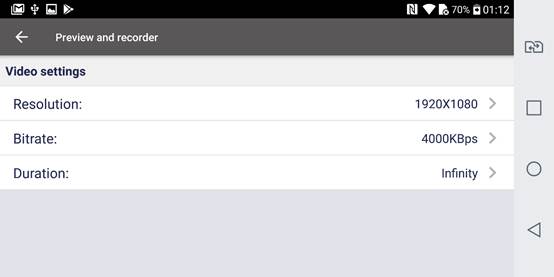 Video Capture

Resolution: 1920*1080; 1280*720; 720*480

Bitrate: 100KBps-10000KBps

Duration: 3min to infinity

Tap then to record video as configured in "Preview and record"r" and Tap to stop recording (short video will stop automatically as duration configured).

Tap to check all files have been saved.
---
Updated : Oct 15, 2019.
---