What are the functions of Home Menu on the remote control?¶
Press "Home/Menu" on the remote control to browse the menu settings of ClonerAlliance Box Pro, which are TIME, PICTURE, SOUND and OPTION.
Under the TIME column, there are seven aspects: System Time, Schedule Recording, Headset Mixing, Bitrate Set, Time info, and Firmware Update(USB).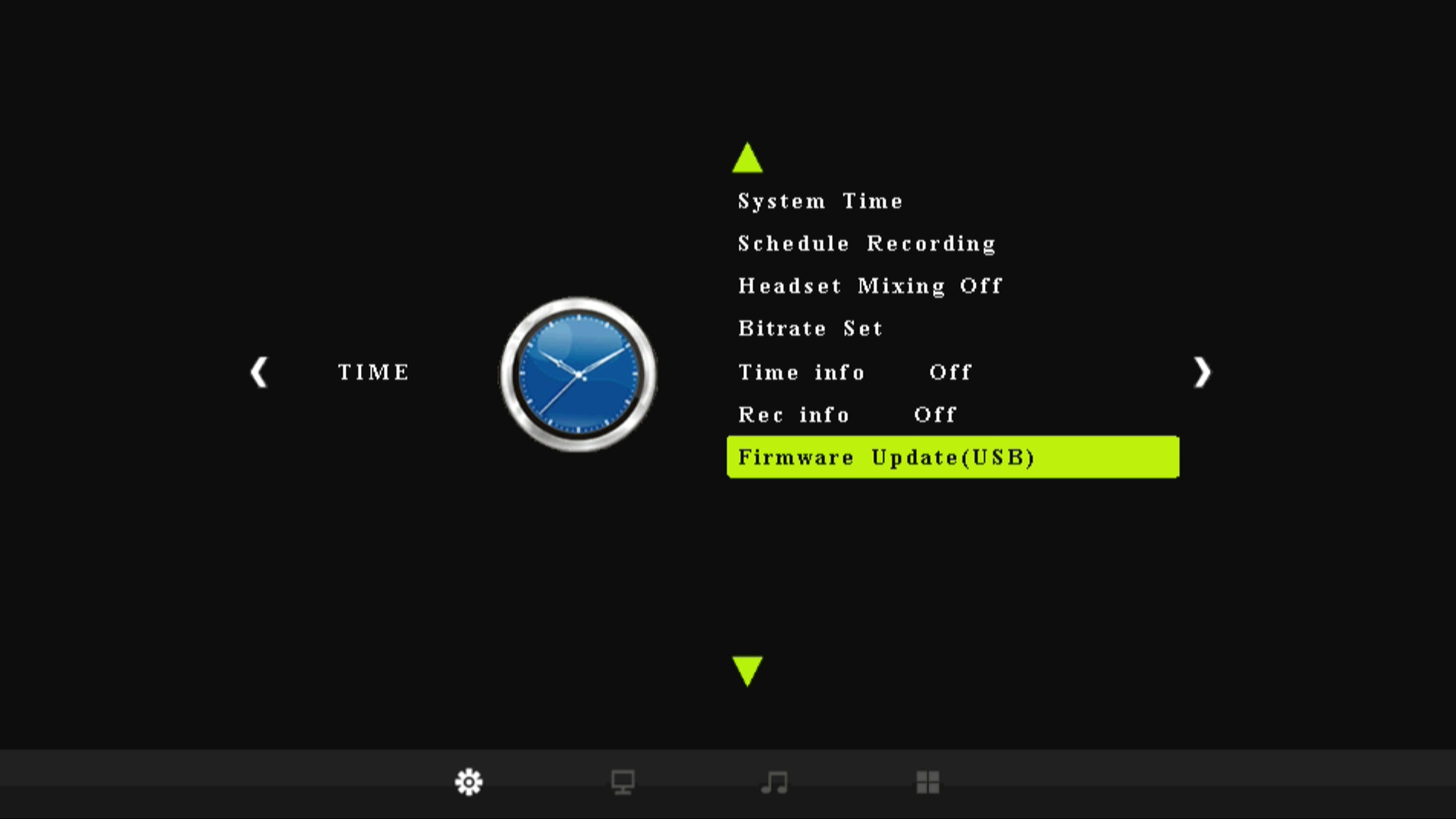 System Time: Set the time of ClonerAlliance Box Pro by year, month, day, hour, minute and second.
Schedule Recording: Set the recording frequency, starting time and recording time. Then videos will be recorded automatically according to your settings.
Headset Mixing: Set the headset on or off.
Bitrate set: Set the recording bitrate. LOOP REC, LIMITED:10M, LIMITED:16M, UNLIMITED:6M, UNLIMITED 10M, UNLIMITED:16M.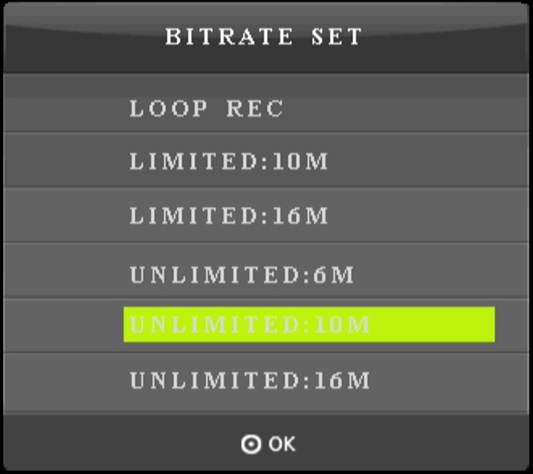 Time info: Set the time information on or off on screen.
Rec info: Set the recording information display or not during recording.
Firmware Update: Firmware updating is unnecessary for any currently sold ClonerAlliance hardware. The latest firmware has been included. Please don't update the firmware without our technical support's instructions.
Under the PICTURE column, there are three aspects: Picture Mode, Color Temperature and Aspect Ratio.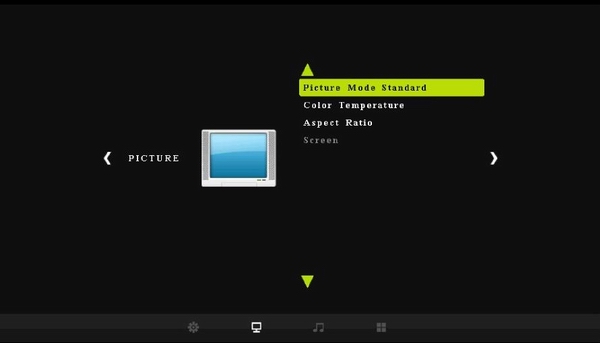 Picture Mode: Mild, User, Dynamic and Standard are available.
Color Temperature: Medium, Warm, User and Cool are available.
Aspect Ratio: Auto, 4:3, 16:9, Zoom 1, Zoom 2 and Just Scan are available. The default state is 16:9.
Under the SOUND column, there are two aspects: Sound Mode and Equalizer.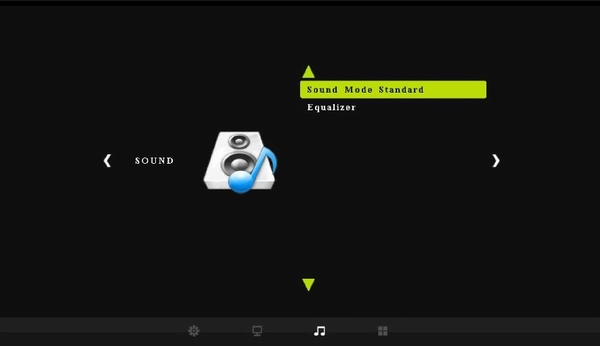 Sound Mode: Standard, Music, Movie, Sports and User are available.
Equalizer: 120 Hz, 500 Hz, 1.5 KHz, 5 KHz and 10 KHz are available.
Under the OPTION column, there are five aspects: OSD Language, Restore Factory Default, OSD Transparency, OSD Duration and Firmware Version.
OSD Language: Set the language to be displayed on the menu. English, Japanese, Simplified Chinese and Traditional Chinese are available.
Restore Factory Default: Restore the factory settings.
OSD Transparency: Set the transparency of the menu. High, Middle, Low and OFF are available.
OSD Duration: Set the duration of menu display. 5s, 10s, 15s and OFF are available.
Firmware Version: Shows the current firmware version info.
---