Q: My TV has a black screen or "Och, something wrong!" message when using HDML-Cloner Box Pro.
A:
After all devices are connected properly, in the process of recording certain video sources, TV may have a black screen. Please proceed as follows:
OR
1. Make sure the LED (HDML) on HDML-Cloner Box Pro illuminates solid blue or solid green.
2. Press and hold the SOURCE button about 10 seconds. Then HDML-Cloner Box Pro will restart (The LED will turn off and then turn on).
Tip: Please be sure to press and hold the "SOURCE" button of the unit HDML-Cloner Box Pro itself. If you press the button of remote, it won't fix the problem.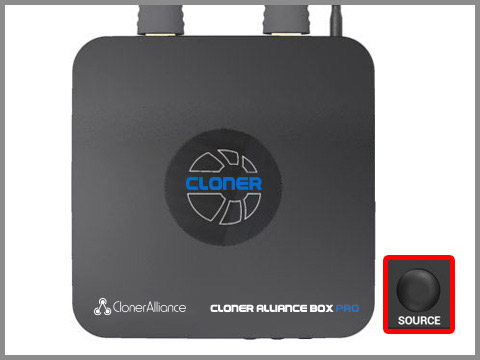 3. After restarting, the LED will illuminate solid blue or solid green and you can see images on TV.
4. If your TV still has a black screen, please try the above three steps again.
---