How to use ClonerAlliance Flint 4KP to record or livestream videos on linux?¶
OBS Studio is a popular open source software for video recording and live streaming. If you want to livestream on linux system, please follow the steps below:
Connection Guide:
IN: Connect an HDMI cable between the source video player and ClonerAlliance Flint 4KP.

Connect the television to the "OUTPUT"port on ClonerAlliance Flint 4KP via an HDMI cable.

Connect the USB3.0(male) to USB Type-C cable between ClonerAlliance Flint 4KP and linux.
FYI. LED Indicator: Stable Blue indicates ClonerAlliance Flint 4KP is in working mode.
Install Software:
Please download linux version of OBS at: https://obsproject.com/
Getting Started:
Launch OBS Studio software on linux, Click "+" icon under "Sources" window, and select "Video Capture Device".

Select "CA FLINT 4KP USB Device".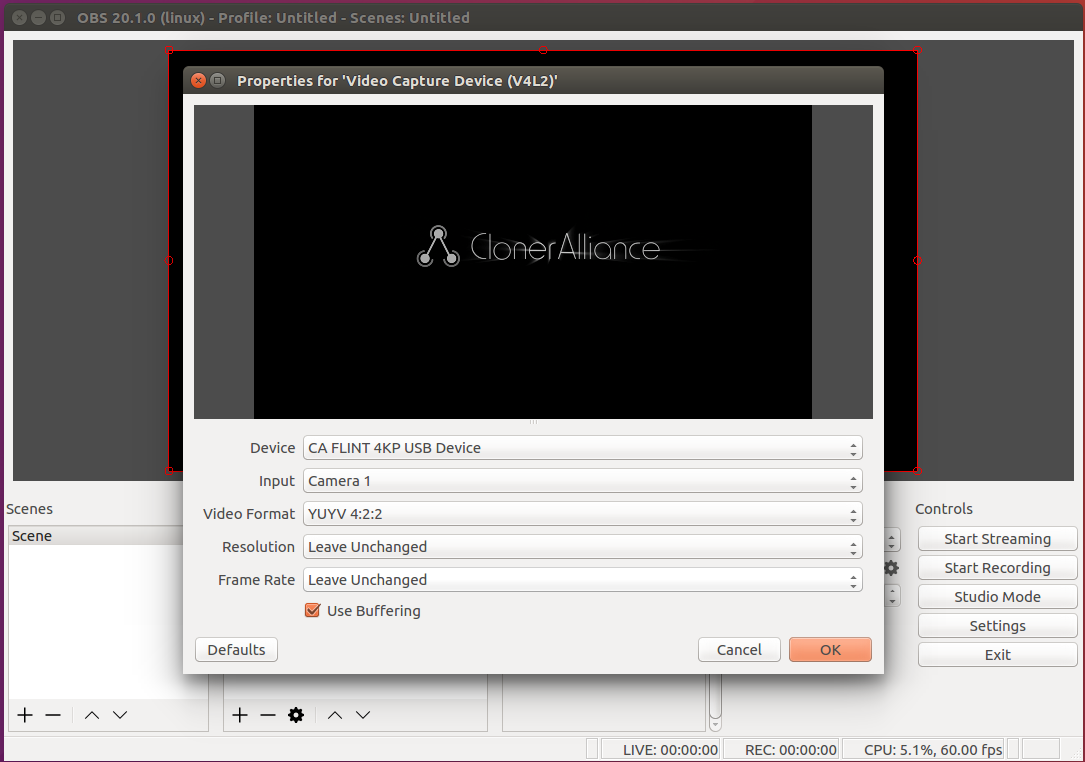 Please make sure the "Rate" of "Audio Capture Device" is 48000HZ as below.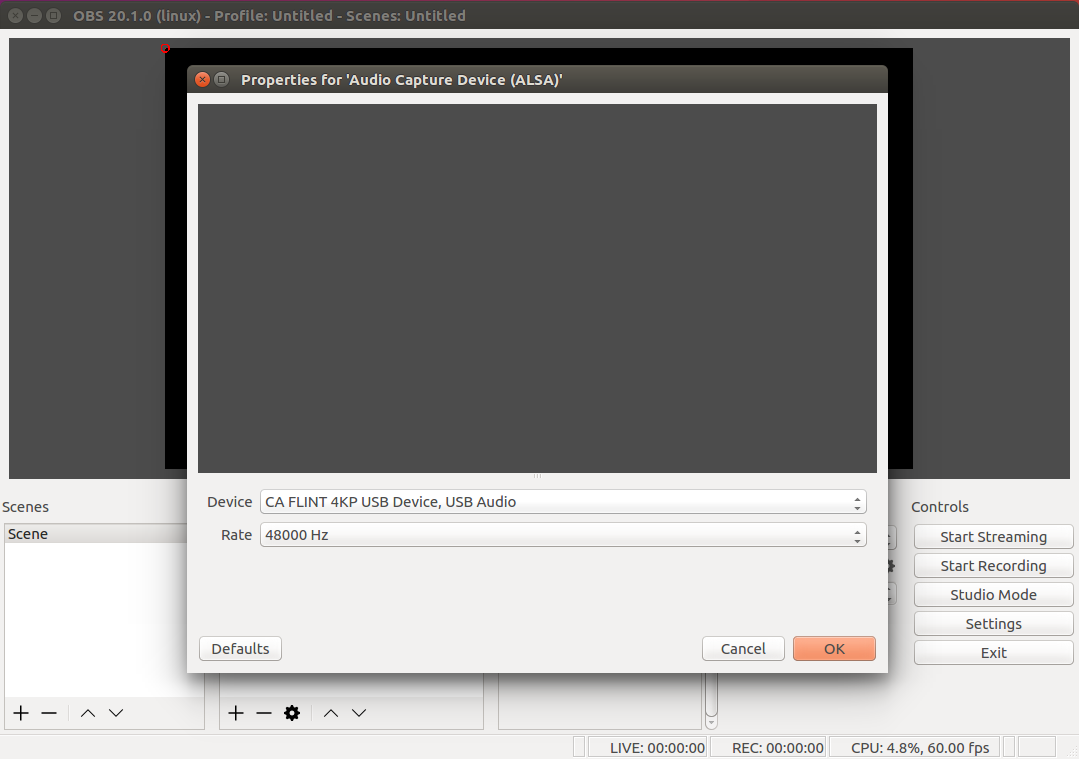 Now you can start recording/livestreaming anytime.
---