How to record videos to PC with ClonerAlliance UHD Pro?¶
Connection Guide of ClonerAlliance UHD Pro
Connect the video player to IN port on ClonerAlliance UHD Pro via an HDMI cable.

Connect the Micro-USB to USB cable between the "To PC"port and the USB port of PC.

Plug the power adapter into the power socket and plug the other end into the 5V/2A port of ClonerAlliance UHD Pro.
Install ClonerAlliance Helper or OBS Studio
For Windows users, ClonerAlliance Helper or third party software like OBS, VLC, etc can be used with ClonerAlliance UHD Pro.
For Mac or Linux users, please download third party software like OBS Mac/Linux version accordingly to work with ClonerAlliance UHD Pro.
You may make a selection according to your own demand.
Please download the latest version of ClonerAlliance Helper from our official website: https://www.cloner-alliance.com/download.html
Please download OBS at: https://obsproject.com/download
If you use ClonerAlliance Helper, for more details about registering ClonerAlliance Helper, click HERE to read step by step instructions.
Record/Capture
After all devices are connected properly, insert the video disc into the drive of the video player and run ClonerAlliance Helper.

Click "Record(F2)" to start recording.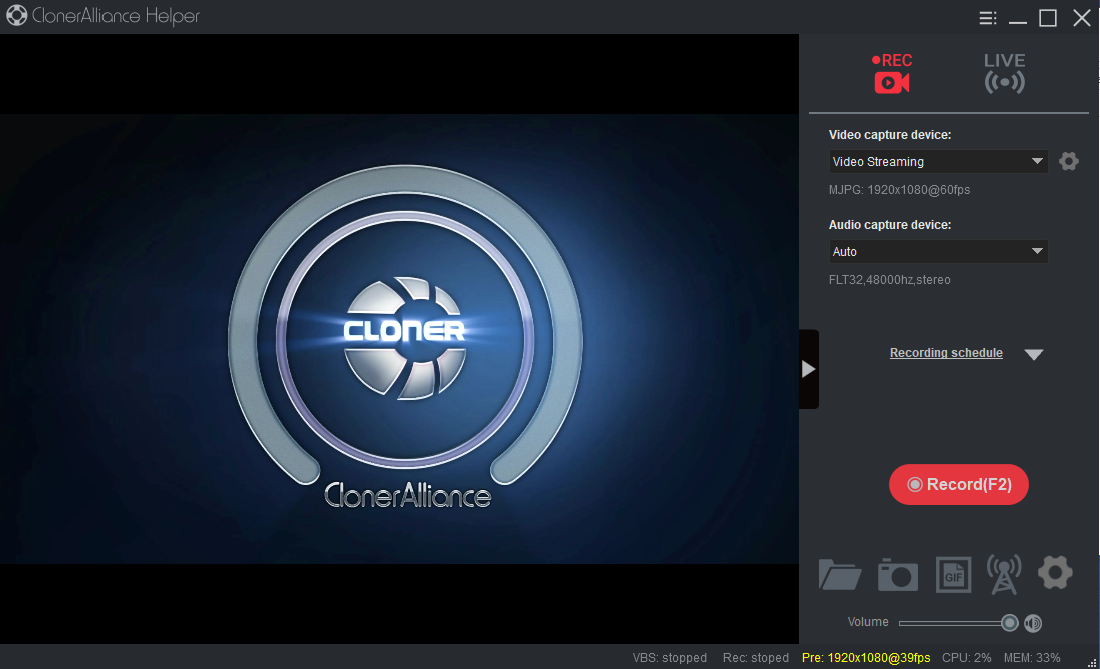 Click to stop recording.
Tips: During recording, you can click

to pause at any time. When you want to resume, please click

to continue recording. Besides, you can click

to take screenshots or click

to capture a GIF picture.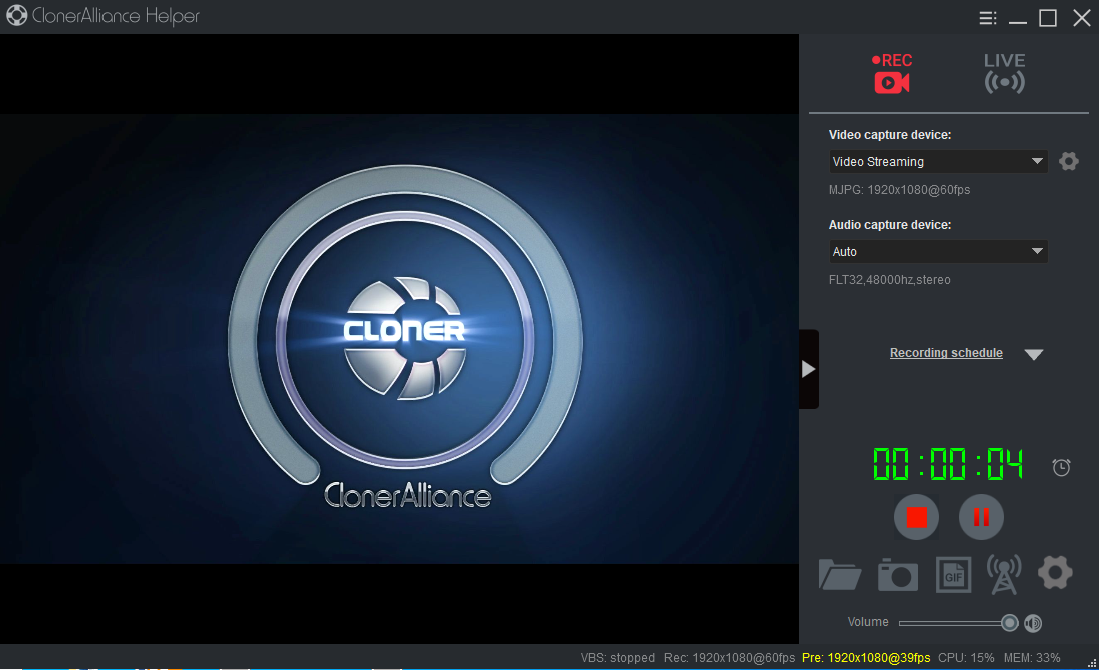 After recording, click to view the recorded video. Then you can click to play back the recorded video directly.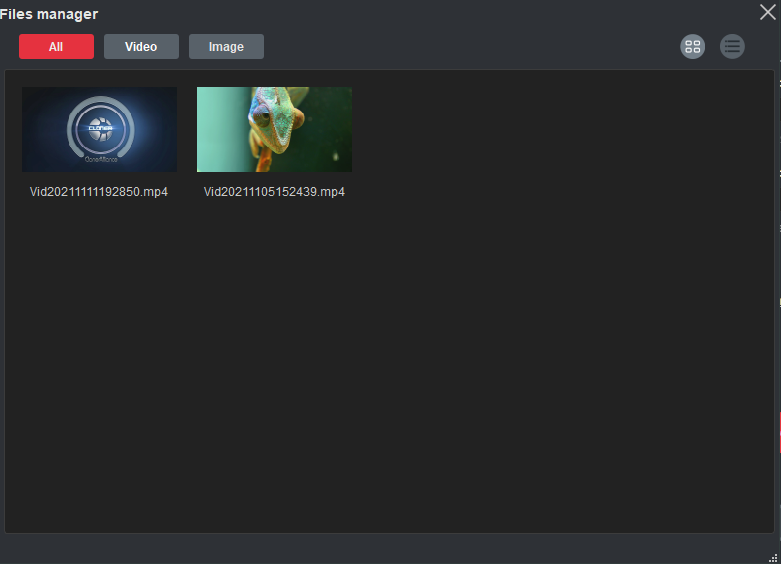 ---