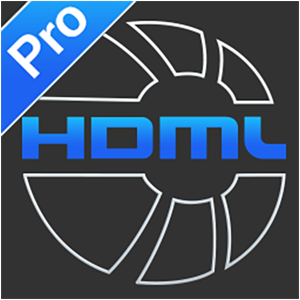 HDML-Cloner Pro Helper
Version
Release Date
Size
Description
Download
2.50.411
Nov 14, 2019
29.4 MB

Optimized for ClonerAlliance Flint Series.
Fixed some bugs.

2.50.410
Oct 30, 2019
29.6 MB

Added a new function of Live Streaming

2.40.409
Jun 17, 2019
24.6 MB

Upgraded Plugin for ClonerAlliance Chert 4KC.
Fixed some bugs

2.40.408
Dec 19, 2018
24.6 MB

Supported ClonerAlliance Chert 4KC.
Added the "Watching movie/playing game" mode switch button. Play Console Games on Laptop/PC by using ClonerAlliance Chert 4KC. No need for TV anymore.
Fixed some bugs.

2.40.407
Jul.18, 2018
24.7 MB

Fixed the bug that the recorded MP4 file date as 1970.
Fixed a bug that failed to share video on YouTube.

2.30.405
May.16, 2018
25.2 MB

Improved the UI experience in Windows 10 last update.
Added 1080p@25fps recording mode. (Applies to CA-998P, CA-1180E)
Added adjust recording video quality features for Flint products.
Added hardware acceleration of video encoding.
Added volume console function for Flint products.
Updated Flint products' firmware update function.

2.20.403
Apr.27, 2018
25.8 MB

Fixed some bugs.
Improved compatibility with FLINT series products

2.20.402
Dec.14, 2017
26.4 MB

Added mouse right-click menu within video playing window.
Video playing window size can be memorized.
Multi-moniter users can switch to full-screen mode on the monitor which showing HDML-Cloner Helper Pro main window.
Automatically hide mouse cursor while playing video with full-screen mode.
5. Check upgrade function is available.
Optimized for ClonerAlliance Flint LXT.
Fixed some bugs.

2.10.401
Nov. 24, 2017
26.2 MB

Optimized for ClonerAlliance Flint LX/LXT series

2.10.302
Nov. 14, 2017
26.1 MB

Added some useful prompt messages for better user experience.
Fixed some bugs about preview.
Optimized speed of video playing.