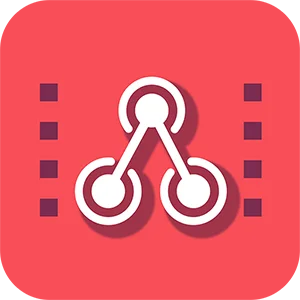 ClonerAlliance App
Version

Release Date

Size

Description

Download

1.04.104
Jul.24, 2020
11.4MB

Supports more models of Android Mobile.
Supports more UVC capture devices.
Fixed some bugs.

1.03.103
Oct.15, 2019
11.5MB

Fixed some bugs.
Supported more Android phones.

1.01.101
May.04, 2018
10.2MB

Added multi-language support, currently supports Chinese, English.
Fixed live streaming function bugs.

1.00
10.19MB

Added the function of live streaming through YouTube, Facebook, Twitch, ZOOM, Skype, etc. working together with ClonerAlliance Flint LX/LXT 1080p 60fps video capture series products and any other UVC standard compatible video devices.
Added support for live streaming in PIP mode and green screen chroma key.
Added support for adding a text, image, time or location watermark into the video.
Added support for setting a background effect while recording or live streaming a video from 9 templates including "Grey scale", "Vertical flip", "Horizontal flip", "Nostalgic", "Shade", "Freezing", "Negative", "Eclosion" and "Diffused".
Added support for adjusting the brightness, contrast and saturation of the video.
Added support for drawing on the video with a custom painting brush for the purpose of highlighting some part of the video image.

0.92
7.68MB

Optimized App UI.
Fixed some bugs.
Running steadier than previous version.

0.91
7.67MB

Fixed some bugs.

0.90
7.4MB

First release.