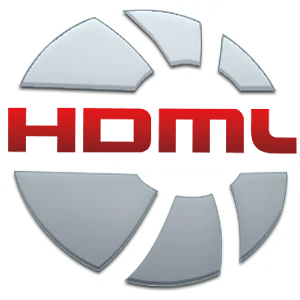 HDML-Cloner Helper
Version

Release Date

Size

Description

Download

1.62.218
Jun 17, 2017
23.2 MB

Fixed some bugs.

1.62
May 17, 2016
23.2 MB

Converts the videos with various formats to MP4 video format first before merging in any case.

1.61
Jan. 20, 2016
23.1 MB

Supports H.264 hardware acceleration.
Added the support for merging multiple TS files.

1.50
Dec. 31, 2015
23.1 MB

Increased the transcoding speed.
Fixed some bugs.

1.40
Dec. 15, 2015
23.2 MB

Enhanced the function of merging video files.

1.30
Nov. 2, 2015
23.4 MB

Increased the transcoding speed.
Fixed some bugs.

1.20
Jun. 21, 2015
23.5 MB

Improved the efficiency of making DVD.
Added multiple parameter options.
Supports for saving DVD and Blu-ray files on the hard disk
Fixed some minor bugs.

1.10
Jan. 30, 2015
23.4 MB

Creates DVD/Blu-ray discs from video files.
Burns a variety of data files to a blank DVD/Blu-ray disc.
Creates ISO files from video and data files.
Converts video files to DVD/Blu-ray video format.
Supports for burning in PAL and NTSC formats for DVD burn.Supports 1080p output for Blu-ray burn.
Merges multiple video files into one large file for uninterrupted playback.
Converts video files to MP4 format before merging.
Trims one large video file to keep only your desired contents before merging by setting the starting time and ending time.
Create a new project to add video files for burning and save the project on the hard disk as a .cpj file for editing.
Supports for burning video files to single-layer DVDs, dual-layer DVDs, single-layer Blu-ray discs and dual-layer Blu-ray discs.
Verifies data when the burn is finished to ensure a successful burn.
Select whether to re-encode when burning MPEG-2 files for DVD burn.